Touching Tributes for Captain Cool Dhoni From Fans on His Retirement
Mahendra Singh Dhoni recently announced his retirement on a social media platform which made his fans and teammates and fans sad. A lot of touching tributes for captain cool Dhoni are flooding the social media. The love that his fans are showing is priceless as Dhoni has been one of the most favourite players of a majority of Cricket lovers. Mahendra Singh Dhoni has achieved a lot in his career and has become an inspiration for all the Indians who aspire to become a cricketer one day.
Announcement
Though everyone was already aware of the retirement of Dhoni for a long time his recent announcement has made all his fans emotional. He posted a video on Instagram showing his journey in Indian Cricket Team with a caption saying "Thanks a lot for your love and support throughout from 1929 hrs consider me as Retired" The video as well the caption made all of his fans and teammates emotional and people began to express their feelings in the comment section.
The favourite Captain
Dhoni has been the favourite player of almost all cricket lovers. The reason being his most calm, composite, dedicated, successful and best captain till now. He is the only captain who has won all three world cups existing. He is known for his calmness and composite outlook. Even in most difficult circumstances, Dhoni never lost control and also try to channel the emotions of his teammates. He is an epitome of the perfect leader, one of the most successful captains ever and a true patriot. Dhoni has also served in Indian Army for serving the nation. Not only for his fans, but he has also been the favourite person of all his teammates as well.
Touching Tributes
After Mahendra Singh Dhoni announced his retirement, his fans, friends, celebrities and teammates begin to show their emotions and pay tribute to him. The twitter was flooded with love showered for Dhoni. Many eminent personalities like Honorable Vice President of India, Union Minister Nitin Gadkari, Sonu Sood, Virat Kohli and many more also paid touching tribute at the retirement of captain cool.
Tweet of Honorable Vice President of India
Tweet of Ricky Ponting
Tweet of Sachin Tendulkar, The God of Cricket
Tweet of Sonu Sood
Tweet of Mithali Raj
Tweet of Virat Kohli

Tweet of Shashi Tharoor
Tweet of Kamal Hassan
Tweet of Randeep Hooda
Final Words
Mahendra Singh Dhoni has been an all-time favourite of cricket lovers all over the world. Though his retirement was known and expected yet the actual moment became unbearable for the fans. Most of his fans even requested him to undo his decision and join the team again. This shows the attachment of people which they share with their favourite player. Though Dhoni has now officially taken retirement he will always be the favourite player of all his fans.
Rafael Nadal Winning Yet Another French Open And Proving Why His King Of Clay
The Popularity of the Spanish sportsman, Rafael Nadal in the tennis world is well-known. His dominance over the French Open over all these years is also not new, since any seasons he has shown why he should be considered for the tag of greatness. In the 2020s French, Open Nadal delivered a clear dominant with scores 6-0, 6-2, 7-5, over Novak Djokovic. Djokovic praised Nadal by saying, "He keeps going. No holding him back, it seems like. It's amazing. I mean, I admire all his achievements"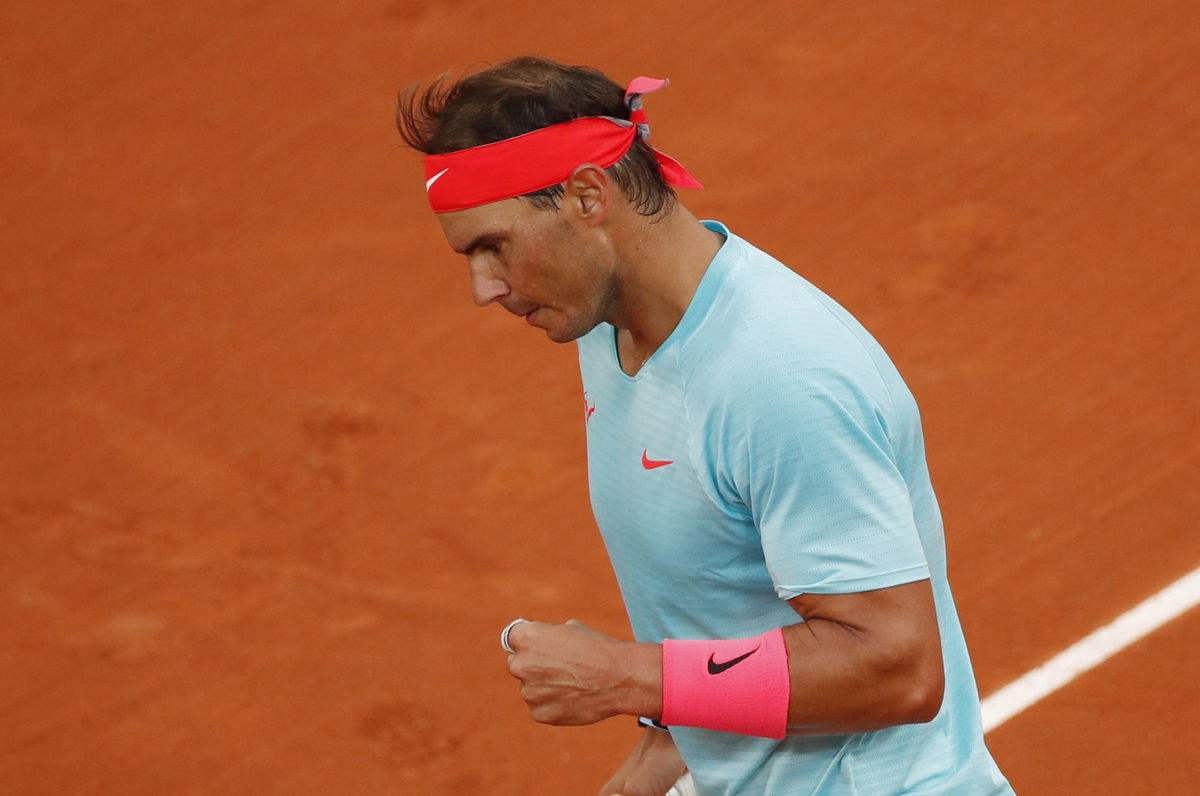 Reactions after the win
With these outstanding scores, he is now tied with Roger Federer at 20 major singles championships, which is more than any player achieved in the tennis history. Due to two back-to-back Knee surgeries Federer who is 39 years at the moment, sat out both the U.S. Open and French Open. But after Nadal's win he posted a congratulatory note on Instagram:
"I have always had the utmost respect for my friend Rafa as a person and as a champion. As my greatest rival over many years, I believe we have pushed each other to become better players," Federer began, ending with: "I hope 20 is just another step on the continuing journey for both of us. Well done, Rafa. You deserve it."
After the victory, Nadal himself commented that "(To) win here means everything to me, no? It's not the moment, honestly … (to) think today about the 20th," and went on to say,  "Roland Garros means everything to me. I spent, here, the most important moments — or most of the most important moments — in my tennis career, no doubt about that."
At the moment he is ranked second, after his French Win. But if Djokovic won this season then the trio, Federer, Nadal, and Djokovic will be standing at 20-19-18. But with Nadal's win, it brought him closer to break another historic record.
The record he has made is extraordinary and unbelievable but then there are certain factors that contribute to it. Nadal is known as the king of clays since his early childhood planning tennis. He plays best on the best on the red surface and Heavy topspin forehands, incredible defense and a position way behind the baseline make him undefeatable. Nadal is a left-handed player which benefits him immensely, maybe that is the reason behind several wins. His left-hand strikes give him certain unique angles that the opponent is often seen at a loss.
Final Words
Since he is playing from a very early age, he has sustained several injuries. One of the most severe ones was in his knees (Tendinitis). The specialists of the Tennis world have always pondered upon a singular thought: what would have Nadal achieved if he was free of pain and several injuries?
It is explicitly clear that the man was born to reign the Tennis Court while he plays. His fitness, strength, skills, and attitude that goes beyond the court boundary also contribute to his victory.