Udaipur: The Perfect Monsoon Destination
As soon as the Monsoon vibes knock on our door, people want to cherish the weather with a perfect cup of steaming coffee or tea. The holiday season comes along with Monsoon and thus, people start planning vacations. But not everyone needs to go abroad for a perfect holiday. India has some amazing cities you can choose for your trip. Udaipur becomes all the more beautiful in the month of rain.
Unlike most of the cities, Udaipur during monsoon season feels pleasant and relatively less humid. The temperature remains around 33 to 23 degrees, which is bearable. Monsoon season in this city starts in July and lasts up to September.
There are a number of sites and places you can visit in Monsoon during your stay. Let's check out why Udaipur is a perfect holiday destination in Monsoon.
Udaipur is a perfect holiday destination in Monsoon
1. Monsoon Palace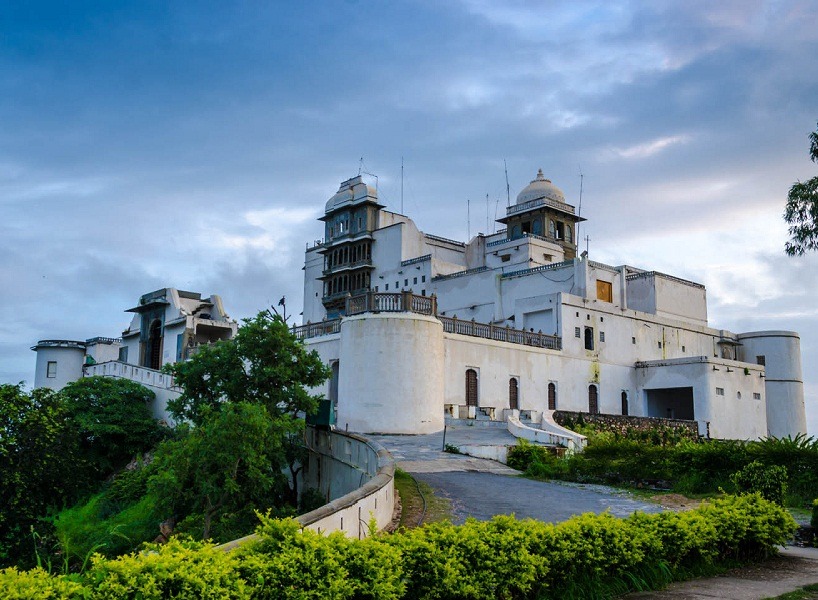 Known in the past as Sajjan Garh Palace, is the most beautiful place to visit in Monsoon time. Udaipur is considered as a city of palaces and rulers. It is located on a hilltop, around 3100 feet above the sea level, and offers stunning views of the Fateh Sagar Lake and the city of Udaipur. The place is open for visitors from 9:00 am in the morning to 8:30 in the evening.
Location: 11monsoon colony, Sajjan Garh Rd, Near MewarGarh hotel, Udaipur, Rajasthan.
2. Bagore Ki Haveli
This palace is quite an attractive destination among tourists. Built-in the 18th century,  this old masterpiece is a standing wonder to the architectural finesse of the people of Mewar. Built on the edge of Lake Pichola, makes the appearance of this palace makes absolutely stunning. Monsoon beauty brings a fresh feel and is a must-visit in monsoon.
Location: Gangaur Ghat Marg, Hotel Gangaur Palace, Silawat Wadi, Udaipur, Rajasthan.
3. Lake Pichola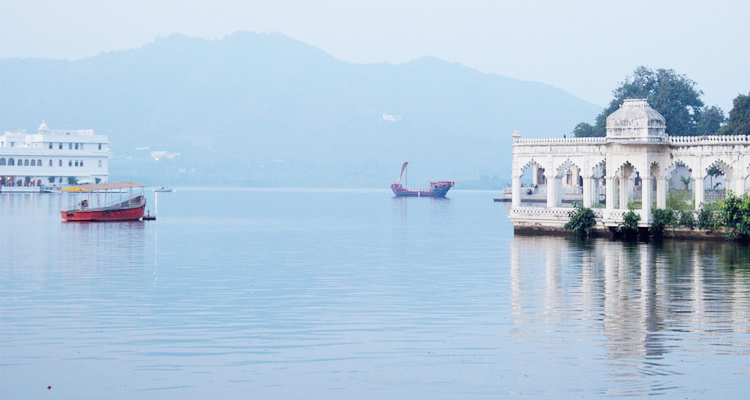 Lake Pichola is one of the most popular places among tourists. Boating Seems like a good idea in monsoon. Monsoon brings flow to the main lake of the city of lakes, it is an experience worth investing your time and money in. Placed by City Palace, Jag Mandir, Taj Hotel, and hills in the backdrop, Lake Pichola offers a boat ride like no place else.
Location: Lake Palace Road | Outside Chandpole, Near Hanuman Ghat, Udaipur, Rajasthan.
4. Udaipur City Palace
This palace is believed as one of the most iconic places in Udaipur. It depicts the true beauty that was once associated with this capital city. Built by Maharana Udai Singh Ji, the palace is situated on Lake Pichhola's borders. You can experience the true beauty of impressive huge courtyards and unbelievable glassworks. The view from this monsoon spot in Udaipur takes on an enhanced vision during the rains. This place has to be your number 1 in the list, in order to experience the breathtaking blend of Rajasthani and Mughal interiors.
Location: Old City, Udaipur, Rajasthan.
5. Fateh Sagar Lake
The view of this lake during monsoon is a sight to cherish forever. It is surrounded by the exquisite colorful art of Udaipur and over the top market places. Fateh Sagar Lake is one of the most beautiful artificial lakes in our country. The Lake also witnesses the grand festival of Hariyali Amavasya Mela in the Shravan months of August-September, that is the monsoon season. Surrounded by beautiful small hills, this destination is not worth missing.
Thus, make your monsoon holidays worth every penny and time and visit Udaipur this rainy season.
Rhea Chakraborty Arrested, Charged For Consuming Marijuana
After days of rigorous questioning, Indian actress Rhea Chakraborty arrested by Narcotics Control Bureau on Tuesday. The actress has been taken into judicial custody till September 22. NCB has charged the actress for the involvement in procuring and financing the consumption of marijuana for her late boyfriend actor Sushant Singh Rajput along with her brother Showik Chakraborty, house manager Samuel Miranda and cook Dipesh Swant who were arrested earlier.
Charges against Rhea Chakraborty
Rhea has been booked by NCB under the Narcotic Drugs and Psychotropic Substances Act.  under section 8(c)  dealing with possession and purchase of illegal drugs, 20B(II) for possession, purchase, and transportation of illegal drugs, 27 dealing with financing illicit traffic, 28 dealing with an attempt to commit the offence, and 29 for abetment and criminal conspiracy.
Statement by NCB
NCB has charged her being a part of an "active drug racket" connected with drug suppliers. The agency has said that they have received a lot of information and nobody will be spared. The application by NCB states that all the deliveries of marijuana and other drugs and payment for these drugs were done with complete knowledge of Rhea and even at times, the order and choice of drugs, along with payment have also been done by Rhea herself. She is the tenth person in the list of people arrested. As per the report by NCB Rhea's brother, Showik has made a statement that he has facilitated the drug delivery through peddler Basit Prihar, Kaizen Ibrahim, and Zaid Vilatra. He has been accused of procuring weed for Rajput from September 2019 to March 2020. The chat messages found on Rhea's phone which lead to the involvement of NCB when the investigation was carried out by the Enforcement Directorate is prime evidence.
The national Control bureau has not asked her custody as they have done enough questioning in the last three days. The agency has asked for Rhea to be sent to judicial custody, which means that the accused is put in the custody of the magistrate concerned. The judicial custody will be for 14 days i.e. till September 22. After her arrest rhea has been sent to Sion hospital for medical tests and will be sent to Byculla jail. The session court, today rejected the bail plea for Rhea Chakraborty. She will be again applying for bail in Mumbai high court tomorrow.
Rhea's lawyer Satish Maneshinde termed rhea's arrest as " a travesty of justice" and said that the three agencies are hounding an innocent girl just because the man she loved was a drug addict. He was also suffering from mental health issues for years and was getting treatment from almost five famous psychiatrists of Mumbai and attempted suicide by taking illegal drugs". Many Netizens and Bollywood celebrities have also come to Rhea's rescue by saying it a witch-hunt and have shown disagreement for the unfair treatment done with Rhea by central agencies and the media.
Final words
With the arrest of Rhea Chakraborty, a new case has come into the light of drug cartel in Bollywood. However, a clear distinction needs to be made that the case of the reason for the death of the actor Sushant Singh Rajput. CBI and NCB are currently working in the case.