Udaipur: The Perfect Monsoon Destination
As soon as the Monsoon vibes knock on our door, people want to cherish the weather with a perfect cup of steaming coffee or tea. The holiday season comes along with Monsoon and thus, people start planning vacations. But not everyone needs to go abroad for a perfect holiday. India has some amazing cities you can choose for your trip. Udaipur becomes all the more beautiful in the month of rain.
Unlike most of the cities, Udaipur during monsoon season feels pleasant and relatively less humid. The temperature remains around 33 to 23 degrees, which is bearable. Monsoon season in this city starts in July and lasts up to September.
There are a number of sites and places you can visit in Monsoon during your stay. Let's check out why Udaipur is a perfect holiday destination in Monsoon.
Udaipur is a perfect holiday destination in Monsoon
1. Monsoon Palace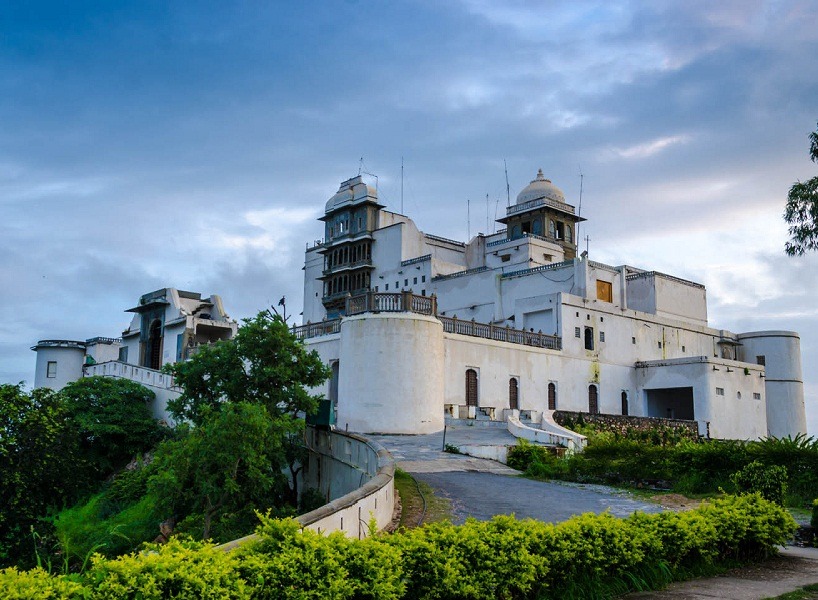 Known in the past as Sajjan Garh Palace, is the most beautiful place to visit in Monsoon time. Udaipur is considered as a city of palaces and rulers. It is located on a hilltop, around 3100 feet above the sea level, and offers stunning views of the Fateh Sagar Lake and the city of Udaipur. The place is open for visitors from 9:00 am in the morning to 8:30 in the evening.
Location: 11monsoon colony, Sajjan Garh Rd, Near MewarGarh hotel, Udaipur, Rajasthan.
2. Bagore Ki Haveli
This palace is quite an attractive destination among tourists. Built-in the 18th century,  this old masterpiece is a standing wonder to the architectural finesse of the people of Mewar. Built on the edge of Lake Pichola, makes the appearance of this palace makes absolutely stunning. Monsoon beauty brings a fresh feel and is a must-visit in monsoon.
Location: Gangaur Ghat Marg, Hotel Gangaur Palace, Silawat Wadi, Udaipur, Rajasthan.
3. Lake Pichola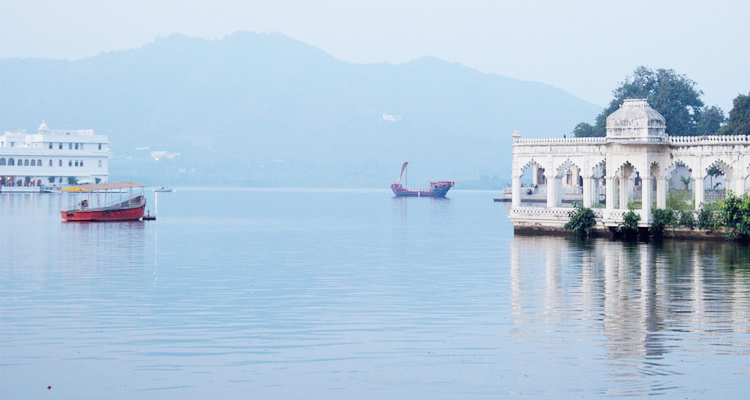 Lake Pichola is one of the most popular places among tourists. Boating Seems like a good idea in monsoon. Monsoon brings flow to the main lake of the city of lakes, it is an experience worth investing your time and money in. Placed by City Palace, Jag Mandir, Taj Hotel, and hills in the backdrop, Lake Pichola offers a boat ride like no place else.
Location: Lake Palace Road | Outside Chandpole, Near Hanuman Ghat, Udaipur, Rajasthan.
4. Udaipur City Palace
This palace is believed as one of the most iconic places in Udaipur. It depicts the true beauty that was once associated with this capital city. Built by Maharana Udai Singh Ji, the palace is situated on Lake Pichhola's borders. You can experience the true beauty of impressive huge courtyards and unbelievable glassworks. The view from this monsoon spot in Udaipur takes on an enhanced vision during the rains. This place has to be your number 1 in the list, in order to experience the breathtaking blend of Rajasthani and Mughal interiors.
Location: Old City, Udaipur, Rajasthan.
5. Fateh Sagar Lake
The view of this lake during monsoon is a sight to cherish forever. It is surrounded by the exquisite colorful art of Udaipur and over the top market places. Fateh Sagar Lake is one of the most beautiful artificial lakes in our country. The Lake also witnesses the grand festival of Hariyali Amavasya Mela in the Shravan months of August-September, that is the monsoon season. Surrounded by beautiful small hills, this destination is not worth missing.
Thus, make your monsoon holidays worth every penny and time and visit Udaipur this rainy season.
Some Of The Women Who Made Headlines In 2019
From making headlines for economic reforms (Nirmala Sitharaman) to Royal Society Fellow (Gagandeep Kang), first in 360 years, women created a lot of buzz across the spectrum.
Let's take a glimpse into the lives of some of the women who made headlines in 2019 (till now).
GS Lakshmi has become the first-ever woman referee to be appointed on the ICC International Panel of Match Referees.
Lakshmi, 51, who first officiated as a match referee in domestic women's cricket in 2008-09, has overseen three women's ODI matches and three women's T20I matches.
Richa Kar, Zivamew
Richa Kar had worked with a retailer and global technology company before starting Zivame. As part of her earlier work, she studied the Indian lingerie market and realized that most women were not comfortable shopping for lingerie in brick and mortar stores. She conceptualized Zivame as a lingerie store where women could understand their lingerie needs, browse through styles, order for the right size, and get the goods delivered to their doorstep without any embarrassment.
Zivame, therefore, takes care to deliver products discreetly. Their products are packed without any branding or product description to make sure that orders can be delivered anywhere without inviting comment or curiosity. The startup, one of the best places for online lingerie shopping in India, is funded by IDG Ventures, Kalaari Capital, and Unilazer Ventures.
Preeta Sukhtankar, The Label Corp
Preeta Sukhtankar started The Label Corp to provide curated, rare-to-find products to a niche audience who want a tasteful home. Her earlier stints in media and brand-building helped her to connect with celebrities and create three brands as part of The Label Corp: The Home Label with Suzanne Khan, The Closet Label with Malaika Arora Khan, and The Trunk Label with Bipasha Basu. She has an all-women team, and interestingly, Kalaari Capital, led by Vani Kola, is her startup's venture investor on board. Vani Kola herself was an entrepreneur in the US, who had a billion-dollar exit before starting a venture fund in India. In her, Sukhtankar found a perfect mentor.
Vrinda Rathi: Cricketer turned umpire
Vrinda Rathi is set to become the first national woman umpire from India.
Traditionally a male-dominated sport, the country's most favoured game is now welcoming more and more women onto the field.
Cricketer turned umpire, 29-year-old Vrinda came second in BCCI'S Level 2 umpiring exam for match referees. Along with her was Chennai-based N Janani, and the two will now be able to officiate men's first-class matches, reports Mid-Day.
Gagandeep Kang: First in 360 years
Gagandeep Kang is the first Indian woman scientist to be elected Royal Society Fellow in 360 years.
As per media reports, the Royal Society of London has announced a list of 51 eminent scientists elected to its fellowship in the year 2019.
Dr Kang is the first Indian woman to be elected to the Fellow of the Royal Society (FRS).
Aarohi Pandit: Crossing Atlantic
Meet Captain Aarohi Pandit, the 23-year-old girl who became world's first woman to cross Atlantic Ocean in LSA.
Captain Aarohi Pandit, a 23-year-old pilot from Mumbai became the world's first woman to cross the Atlantic Ocean solo in a Light Sports Aircraft (LSA), thrilling her family, friends and aviation circles.
Hina Jaiswal: Woman flight engineer
Flight Lieutenant Hina Jaiswal became the first Indian Woman Flight Engineer of the Indian Air Force.
Hina completed the six-month flight engineer course from the 112 Helicopter Unit attached to the Air Force Station in Yelahanka in Bengaluru.
A flight engineer is the member of an aircraft's flight crew who monitors and operates its complex aircraft systems requiring a specialised skill set.
Read More: Netflix's extraordinary tale Ye Ballet