Upcoming Goodness on Netflix and Amazon Prime
Television has officially become old school and has lost its buzz. Apparently, in a survey, it was found that the majority of the younger audience prefers online web series and content over television. Websites like Netflix, which is quite old and have a well-constructed market in the USA is now a global platform to watch amazing shows or films.
Amazon prime as well has achieved a lot in the past few years. Not only these websites are economical, but they also provide shows from across the world which was not possible by television. It is believed that through these websites creators can show much more bold or controversial subjects which is impossible on TV due to multiple restrictions.
Netflix and Amazon prime launch new shows almost every day or week. The following list will keep you updated.
Upcoming Goodness on Netflix and Amazon Prime
Let's talk about Netflix first:
Money Heist
The availability of subtitles has also helped the market to grow phenomenally. People who do not understand any language can easily watch any show due to subtitles. Money Heist is a Spanish show and its third season is coming out on 19th July. It's a Spanish crime thriller that has gained humourous popularity. It is created by Alex Pina.
Bonus Family
Bonus family is a Swedish show that in on to its third season as well. It is a modern drama that explains the viewers the complexity of life and relationships. Lisa and Patrick as their main cast experience the difficulty of married life and parenthood. The bonus family was considered to be a good show.
Queer Eye
The seasons 4 of Queer Eye is all set to be released on 19th July. Queer Eye was originally a TV reality show that was rebooted on Netflix in 2018. Queer Eye consists of 5 men who deal with aspects of fashion, design and personal grooming.
Orange Is The New Black
The seventh and the last season of Orange Is the New Black will release on 26th July. It was created by Jenji Kohan and was really very popular. This show was all about prison drama and the story of the prisoners and thus, explains the name Orange Is the New Black.
The last season of Stranger Things was also launched on the 4th of July. The Crown, Black Mirrors, 13 Reasons Why are some pretty big achievers and are predicted to be launched sometime during 2019. Apart from these, Sugar Rush, Worst witches are also releasing during the end of July.
What's New In Amazon Prime?
Some upcoming shows on Amazon prime are:
Comicstaan
Comicstaan is an Indian comedy reality show.  Season 2 of Comicstaan will release on 12th of July. If you are looking for something light and funny to watch, this can be a choice.
The Boys

Season 1 of The Boys is releasing on 26th July. It is a dark comedy and is based upon the comic book. The book is about the superheroes in an alternate reality and gives a nice spice to the superhero theme.
Carnival Row
Carnival Row is a science fiction drama and is launching on 30th August. It is based on the Victorian fantasy world and is filled with imaginary mythological creatures. Starring Orlando Bloom, Cara Delavigne.
Apart from these Dumb and Dumber, the Hell boy reboot and Star Trek IV are some of the expected programs.
Rafael Nadal Winning Yet Another French Open And Proving Why His King Of Clay
The Popularity of the Spanish sportsman, Rafael Nadal in the tennis world is well-known. His dominance over the French Open over all these years is also not new, since any seasons he has shown why he should be considered for the tag of greatness. In the 2020s French, Open Nadal delivered a clear dominant with scores 6-0, 6-2, 7-5, over Novak Djokovic. Djokovic praised Nadal by saying, "He keeps going. No holding him back, it seems like. It's amazing. I mean, I admire all his achievements"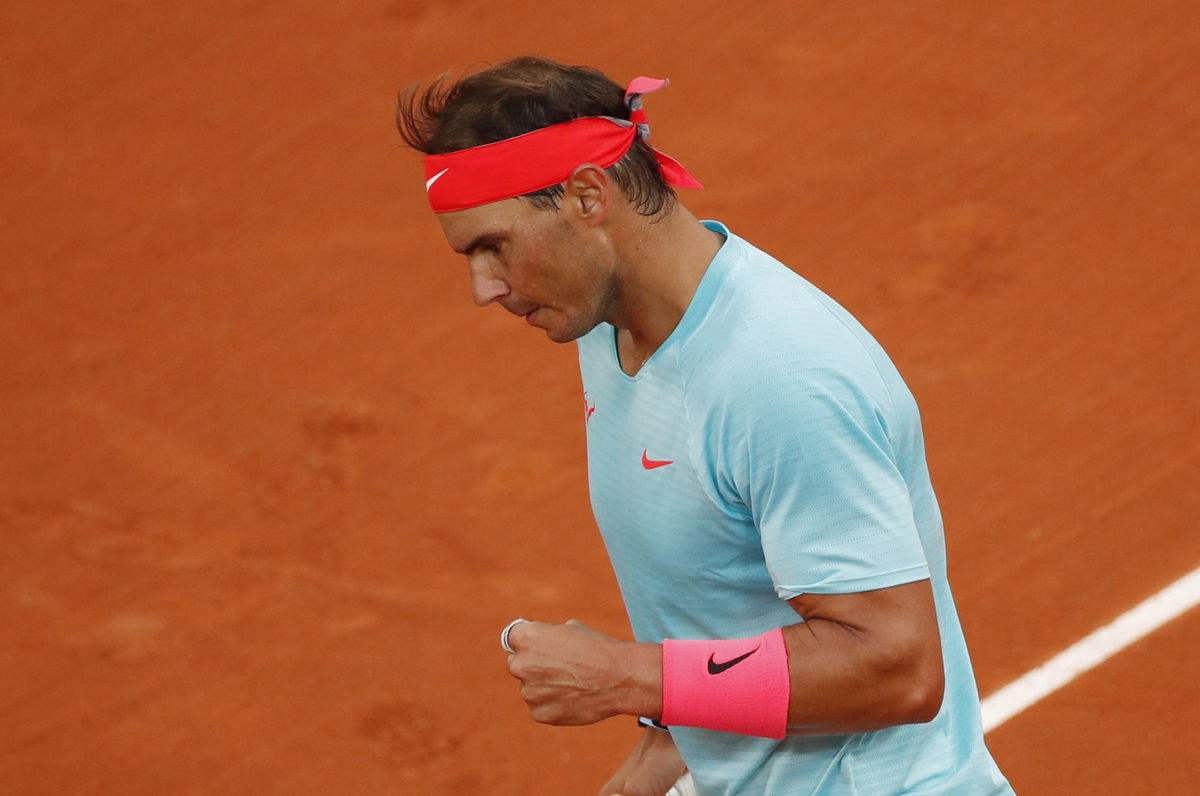 Reactions after the win
With these outstanding scores, he is now tied with Roger Federer at 20 major singles championships, which is more than any player achieved in the tennis history. Due to two back-to-back Knee surgeries Federer who is 39 years at the moment, sat out both the U.S. Open and French Open. But after Nadal's win he posted a congratulatory note on Instagram:
"I have always had the utmost respect for my friend Rafa as a person and as a champion. As my greatest rival over many years, I believe we have pushed each other to become better players," Federer began, ending with: "I hope 20 is just another step on the continuing journey for both of us. Well done, Rafa. You deserve it."
After the victory, Nadal himself commented that "(To) win here means everything to me, no? It's not the moment, honestly … (to) think today about the 20th," and went on to say,  "Roland Garros means everything to me. I spent, here, the most important moments — or most of the most important moments — in my tennis career, no doubt about that."
At the moment he is ranked second, after his French Win. But if Djokovic won this season then the trio, Federer, Nadal, and Djokovic will be standing at 20-19-18. But with Nadal's win, it brought him closer to break another historic record.
The record he has made is extraordinary and unbelievable but then there are certain factors that contribute to it. Nadal is known as the king of clays since his early childhood planning tennis. He plays best on the best on the red surface and Heavy topspin forehands, incredible defense and a position way behind the baseline make him undefeatable. Nadal is a left-handed player which benefits him immensely, maybe that is the reason behind several wins. His left-hand strikes give him certain unique angles that the opponent is often seen at a loss.
Final Words
Since he is playing from a very early age, he has sustained several injuries. One of the most severe ones was in his knees (Tendinitis). The specialists of the Tennis world have always pondered upon a singular thought: what would have Nadal achieved if he was free of pain and several injuries?
It is explicitly clear that the man was born to reign the Tennis Court while he plays. His fitness, strength, skills, and attitude that goes beyond the court boundary also contribute to his victory.