What To Wear On Your First Date As Per Your Zodiac
From the venue to the time of the meeting, everything is fixed after taking into consideration both the partner's opinion. There is another matter of concern that many people struggle to arrive at the right conclusion before a date i.e., what to wear. In case, you too find it very difficult to chose a perfect attire for a date, here are a little help people of each zodiac sign.As exciting as it is, a first date can be a very also be a weird and awkward experience if certain things do not go as per plan. Sometimes we have such high expectations that when expectations from a first date remain unfulfilled, the experience can turn out to be far from being a memorable one. No wonder people emphasise a lot on making a first date perfect by planning every detail much in advance.
Dear Aries, you always wear your confidence on your sleeve. Stubborn and quite determined, you like being on the go. For your first date, we would suggest that you should wear something very comfortable. Perhaps the most comfortable pair of trousers you own or your favourite dress that makes you feel at home. Being a fire sign, you should carry something, perhaps a bag, in red.
Dear Virgo You never mince your words and never hesitate to call a spade a spade. You are a very practical person and this quality does not change even when you go on a date. So, you would be comfortable wearing fuss-free clothes on a date. How about your regular pair of jeans and throw in a jacket to give off some cool vibes? For girls, a breezy and everyday wear dress should do the trick or else your pair of favourite jeggings paired with a comfortable top would let you be yourself during a date.
No one can match your intelligence and high spirit. Also, you can be quite flirty when you want to be. No wonder most people consider dating a Gemini quite an exciting experience. To pay tribute to your spirited and fun-loving nature, we would suggest you would happy to dress up a little. So, why not pick some bright clothes for a date and boys can pair their look with an attention-grabbing pair of shoes, while girls can put on a little colour co-ordinated make-up and a pair of high heels.
A Cancerian connects every romantic experience with family–if they fall in love, it is with the intention of getting married. If you belong to the zodiac sign of Cancer and you are going on a date, you would feel pretty uncomfortable wearing anything that does not make you feel at home. So, wear what your heart yearns without worrying about what's appropriate for the occasion.
Dear Scorpio You love the limelight, drama and attention. Why should what you wear on a date be any different from these three qualities? You would most probably choose a venue that is throbbing with the selected crowd of the city; wear the dress or the shirt you have been saving for some special occasion and before you step out of home, don't forget to surround yourself with a cloud of the most expensive fragrance.
Rafael Nadal Winning Yet Another French Open And Proving Why His King Of Clay
The Popularity of the Spanish sportsman, Rafael Nadal in the tennis world is well-known. His dominance over the French Open over all these years is also not new, since any seasons he has shown why he should be considered for the tag of greatness. In the 2020s French, Open Nadal delivered a clear dominant with scores 6-0, 6-2, 7-5, over Novak Djokovic. Djokovic praised Nadal by saying, "He keeps going. No holding him back, it seems like. It's amazing. I mean, I admire all his achievements"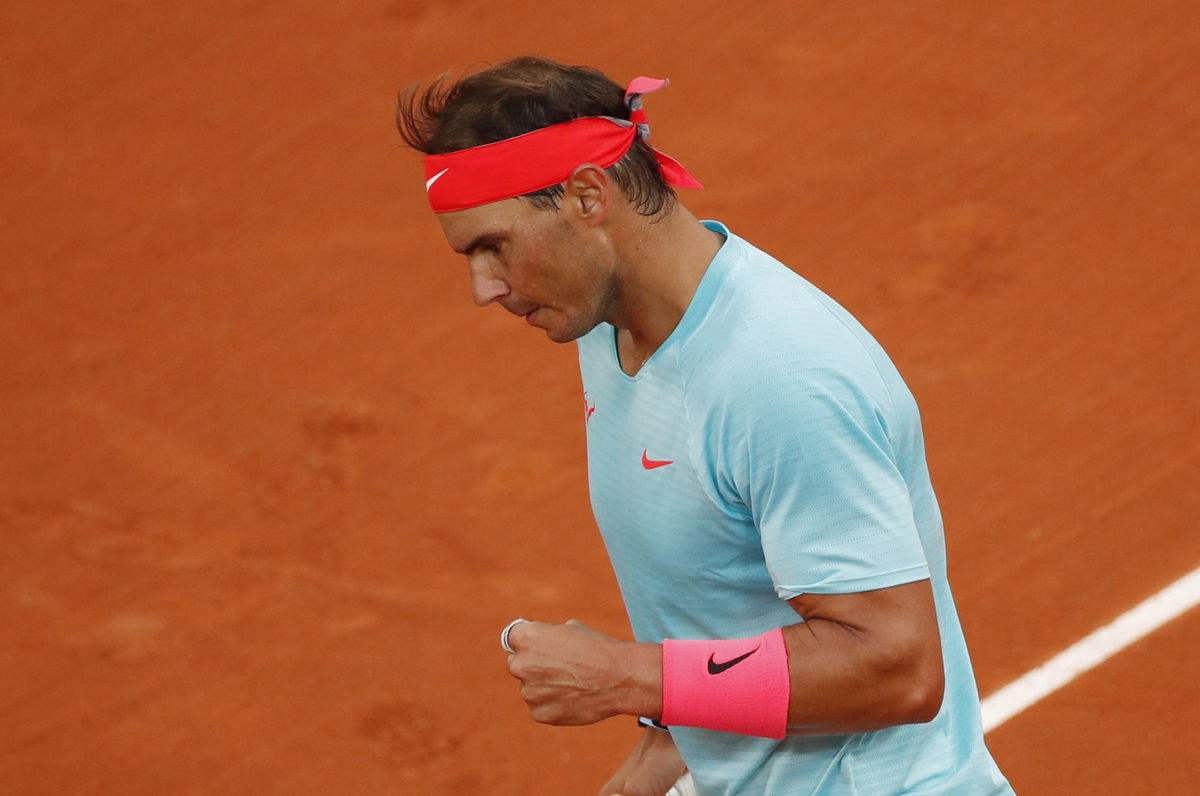 Reactions after the win
With these outstanding scores, he is now tied with Roger Federer at 20 major singles championships, which is more than any player achieved in the tennis history. Due to two back-to-back Knee surgeries Federer who is 39 years at the moment, sat out both the U.S. Open and French Open. But after Nadal's win he posted a congratulatory note on Instagram:
"I have always had the utmost respect for my friend Rafa as a person and as a champion. As my greatest rival over many years, I believe we have pushed each other to become better players," Federer began, ending with: "I hope 20 is just another step on the continuing journey for both of us. Well done, Rafa. You deserve it."
After the victory, Nadal himself commented that "(To) win here means everything to me, no? It's not the moment, honestly … (to) think today about the 20th," and went on to say,  "Roland Garros means everything to me. I spent, here, the most important moments — or most of the most important moments — in my tennis career, no doubt about that."
At the moment he is ranked second, after his French Win. But if Djokovic won this season then the trio, Federer, Nadal, and Djokovic will be standing at 20-19-18. But with Nadal's win, it brought him closer to break another historic record.
The record he has made is extraordinary and unbelievable but then there are certain factors that contribute to it. Nadal is known as the king of clays since his early childhood planning tennis. He plays best on the best on the red surface and Heavy topspin forehands, incredible defense and a position way behind the baseline make him undefeatable. Nadal is a left-handed player which benefits him immensely, maybe that is the reason behind several wins. His left-hand strikes give him certain unique angles that the opponent is often seen at a loss.
Final Words
Since he is playing from a very early age, he has sustained several injuries. One of the most severe ones was in his knees (Tendinitis). The specialists of the Tennis world have always pondered upon a singular thought: what would have Nadal achieved if he was free of pain and several injuries?
It is explicitly clear that the man was born to reign the Tennis Court while he plays. His fitness, strength, skills, and attitude that goes beyond the court boundary also contribute to his victory.