Must-read fiction and non-fiction books about Pandemics: Your next read during the quarantine
We all know how the "The Hunchback of Notre Dame" got out of stock suddenly after the fire incident at Notre Dame. Similarly, with the outbreak of Global Pandemic Corona Virus, much great fiction and a non-fiction books about Pandemics are in limelight. Some of these literary works on Pandemics are based on real pandemics while some of them are part of the authors' imagination. These books are ready to become part of your reading list during this quarantine. These will help you understand the social and economic conditions of society during various pandemics and how they affect individuals. So, let us have a look at the list of must-read books about pandemics: –
The Next Pandemic: On the Front Lines Against Humankind's Gravest Dangers
The Next Pandemic: On Front Lines Against Humankind's Gravest Dangers is a must-read book written by Dr Ali S. Khan. The book throws light on the fact that microbes cause diseases but the people help in spreading it. With the advent of various deadly viruses like Ebola, Zika and now, Corona, it is quite sure that these epidemics are normal and they will keep on coming back. But how deadly they will become will depend upon the people. People often take precautions for granted, politicize emergencies and try to take it lightly. In this book, Dr Khan has talked about the pandemics and measures to be taken in case they return.
A Journal of The Plague Year (Penguin Classics)
A Journal of The Plague Year is written by Daniel Defoe. It is published by Penguin Classics and throws light at the 17th Century London where the streets turned empty and human life faded away in suffering due to outbreak of Plague. The book is written in the form of Journal of Defoe who was only five years old during the outbreak of the Plague. For the book, he recalled some of his memories and also used his experience. Though the experiences recollected in the book are four centuries older yet the social situation can be related to the present society in many ways.
Beauty Salon
Beauty Salon has been written by Mario Bellatin and Kurt Hollander. It is a work of imagination in which a pandemic broke out which infected men only. The narrator of the story gave refuge to some men in his beauty salon but the number of men began to increase. Whenever one of them dies, others came to replace the dead. The book metaphorically points towards AIDS and social treatment of a patient as the time when this book was written was known for a revolution against the inhumane social treatment of AIDS patients.
The Pandemic Century – One Hundred Years of Panic, Hysteria and Hubris
The Pandemic Century is written by Mark Honigsbaum. In this book, the author brings out the notion that our science is still not developed enough to prevent deadly pathogens present in the air waiting to cause harm to human life. In 1918, when Spanish Flu broke out, scientists and medical experts tried their best to prevent such deadly Pandemics in future. But even after a century of development in medical science, Zika, Ebola and Corona caused Hysteria in society.
The Coronavirus: what you Need to Know about the Global Pandemic
The Coronavirus is written by Dr Swapnil Parikh. Dr Parikh has written about all the myths and facts that surround the evolution of Coronavirus. The book is written with keeping India in mind as India is a country with high population density and this increases the risk of coronavirus altogether. This book is a must-read for everyone who wants to understand the real cause of addressing this deadly pandemic.
These books on pandemic will not only help you get rid of boredom but also enhance your knowledge about the issue of grave concern. Even the imaginary novella like Beauty Salon is powerful enough to enhance the analytical skill of the readers and make them analyse both the stage of medical evolution we are at and the outlook of society towards such pandemics and those who are diagnosed with it.
Rafael Nadal Winning Yet Another French Open And Proving Why His King Of Clay
The Popularity of the Spanish sportsman, Rafael Nadal in the tennis world is well-known. His dominance over the French Open over all these years is also not new, since any seasons he has shown why he should be considered for the tag of greatness. In the 2020s French, Open Nadal delivered a clear dominant with scores 6-0, 6-2, 7-5, over Novak Djokovic. Djokovic praised Nadal by saying, "He keeps going. No holding him back, it seems like. It's amazing. I mean, I admire all his achievements"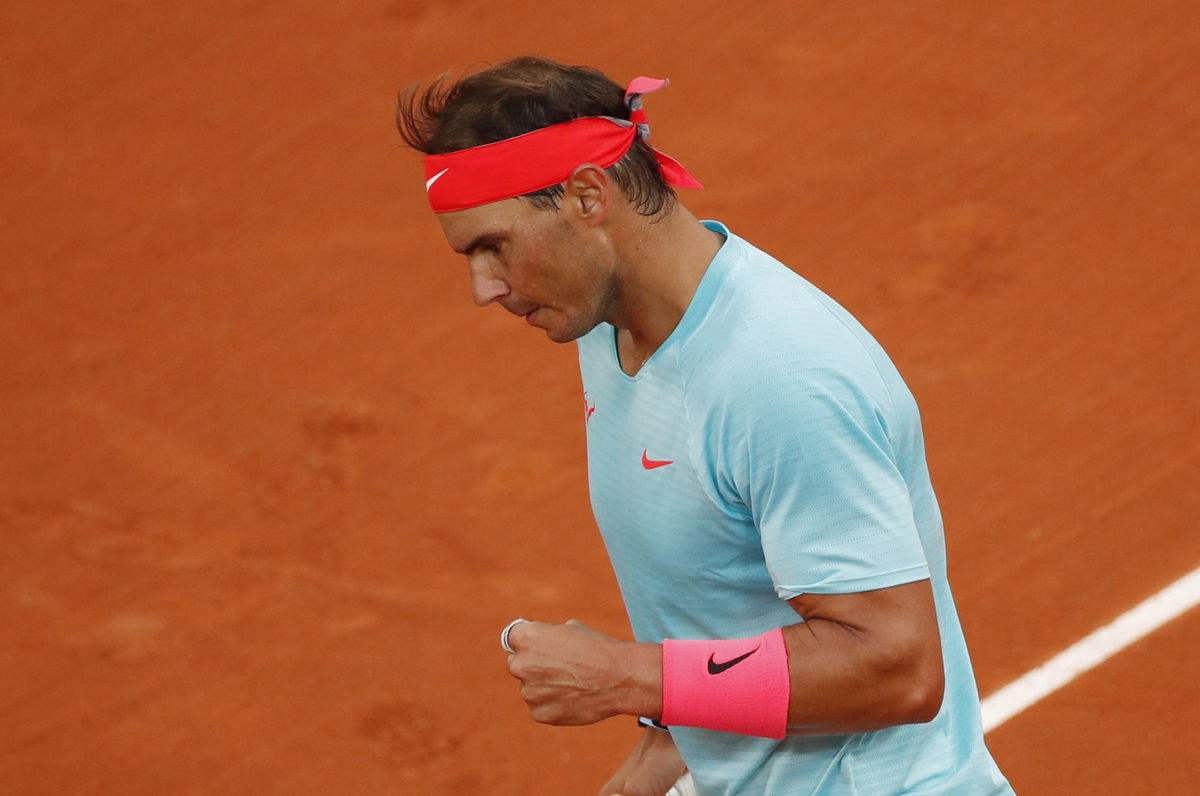 Reactions after the win
With these outstanding scores, he is now tied with Roger Federer at 20 major singles championships, which is more than any player achieved in the tennis history. Due to two back-to-back Knee surgeries Federer who is 39 years at the moment, sat out both the U.S. Open and French Open. But after Nadal's win he posted a congratulatory note on Instagram:
"I have always had the utmost respect for my friend Rafa as a person and as a champion. As my greatest rival over many years, I believe we have pushed each other to become better players," Federer began, ending with: "I hope 20 is just another step on the continuing journey for both of us. Well done, Rafa. You deserve it."
After the victory, Nadal himself commented that "(To) win here means everything to me, no? It's not the moment, honestly … (to) think today about the 20th," and went on to say,  "Roland Garros means everything to me. I spent, here, the most important moments — or most of the most important moments — in my tennis career, no doubt about that."
At the moment he is ranked second, after his French Win. But if Djokovic won this season then the trio, Federer, Nadal, and Djokovic will be standing at 20-19-18. But with Nadal's win, it brought him closer to break another historic record.
The record he has made is extraordinary and unbelievable but then there are certain factors that contribute to it. Nadal is known as the king of clays since his early childhood planning tennis. He plays best on the best on the red surface and Heavy topspin forehands, incredible defense and a position way behind the baseline make him undefeatable. Nadal is a left-handed player which benefits him immensely, maybe that is the reason behind several wins. His left-hand strikes give him certain unique angles that the opponent is often seen at a loss.
Final Words
Since he is playing from a very early age, he has sustained several injuries. One of the most severe ones was in his knees (Tendinitis). The specialists of the Tennis world have always pondered upon a singular thought: what would have Nadal achieved if he was free of pain and several injuries?
It is explicitly clear that the man was born to reign the Tennis Court while he plays. His fitness, strength, skills, and attitude that goes beyond the court boundary also contribute to his victory.