Women's Football World Cup 2019
FIFA world cup took place in France from 7 June to 7 July. 52 matches were played in total arranged in nine cities. 24 teams across the globe participated in this affair. This World Cup also happens once in 4 years just like any other tournament. In 2015, the United States emerged as winners and the defending champions won the trophy this time as well.  The Netherlands were runner ups and Sweden as well as England ended up on third and fourth positions respectively.
But why this tournament did not get as much recognition as any men's tournament would get? Why there was absolutely no buzz regarding this FIFA version, whereas the men's version is covered by the media all over the world. Let's get into the details of this problem.
Why Men Over Women?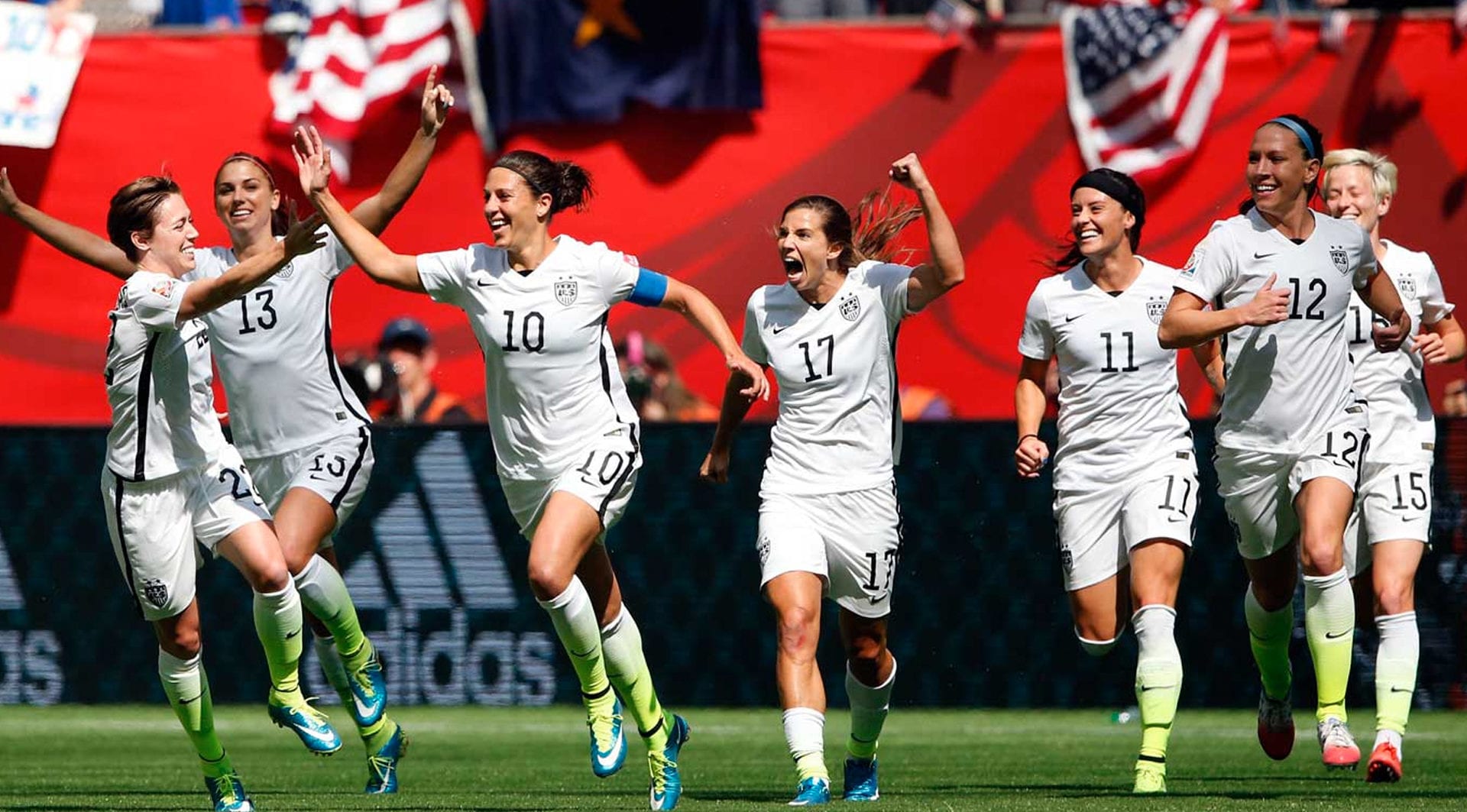 The world is a male dominant society and we all know that. Sports hundreds of years ago were only considered as a male thing. Women cannot run around the field with a ball, falling on the ground.
They are born to be fragile and beautiful. All these untrue beliefs were followed. But a revolution occurred during the late 1900s and some changes began to happen. It can be proved by the fact that men's FIFA World Cup was started in 1930 whereas women's FIFA world cup began in 1991, much later than men's.
No doubt that the revolution has come but to this date women sports are considered not as important and significant as men. Not only the media ignores the event and doesn't put that much effort in covering the event, but also the audience and the general public doesn't give it much importance.
Although Football is the most popular sport across the world, only in the case of men. The opposition to women playing football was so extreme that in 1941, Brazil known for its football craze fans and even amazing players passed a law that no female would play football as it is a violent sport and not suitable for men.
Broadcasting & Media
Broadcasters, media, channels all do not pay much attention to women's sport and we all know that. Reasons are multiple. Some are listed below:
Not much fan base. It is believed that channels largely cover only those leagues and programs that are watched on a large scale. Women's FIFA world cup or any women sports for that matter lacks the popularity among the public.
Another reason is that it does not make enough money because of no proper audience. More money ultimately results in more footage.
Ignorant Organizations
Although this World Cup was the most successful one till date when compared to other previous ones, it still is nothing when compared to men's World Cup. FIFA or Federation Internationale de Football Association" have always paid more attention to the men's championships.
It can even be proved if we compare the prize money for the two events. Women world cup winner uses to get $15 million, but this time it was doubled to $30 million. On the other hand, men's FIFA winner gets $400 million to $440 million for the 2022 World Cup.
Although the progress has been made the rate is really slow. The condition of the USA is comparatively much better when compared to the rest of the world. More efforts are needed in this particular field.
Some Of The Women Who Made Headlines In 2019
From making headlines for economic reforms (Nirmala Sitharaman) to Royal Society Fellow (Gagandeep Kang), first in 360 years, women created a lot of buzz across the spectrum.
Let's take a glimpse into the lives of some of the women who made headlines in 2019 (till now).
GS Lakshmi has become the first-ever woman referee to be appointed on the ICC International Panel of Match Referees.
Lakshmi, 51, who first officiated as a match referee in domestic women's cricket in 2008-09, has overseen three women's ODI matches and three women's T20I matches.
Richa Kar, Zivamew
Richa Kar had worked with a retailer and global technology company before starting Zivame. As part of her earlier work, she studied the Indian lingerie market and realized that most women were not comfortable shopping for lingerie in brick and mortar stores. She conceptualized Zivame as a lingerie store where women could understand their lingerie needs, browse through styles, order for the right size, and get the goods delivered to their doorstep without any embarrassment.
Zivame, therefore, takes care to deliver products discreetly. Their products are packed without any branding or product description to make sure that orders can be delivered anywhere without inviting comment or curiosity. The startup, one of the best places for online lingerie shopping in India, is funded by IDG Ventures, Kalaari Capital, and Unilazer Ventures.
Preeta Sukhtankar, The Label Corp
Preeta Sukhtankar started The Label Corp to provide curated, rare-to-find products to a niche audience who want a tasteful home. Her earlier stints in media and brand-building helped her to connect with celebrities and create three brands as part of The Label Corp: The Home Label with Suzanne Khan, The Closet Label with Malaika Arora Khan, and The Trunk Label with Bipasha Basu. She has an all-women team, and interestingly, Kalaari Capital, led by Vani Kola, is her startup's venture investor on board. Vani Kola herself was an entrepreneur in the US, who had a billion-dollar exit before starting a venture fund in India. In her, Sukhtankar found a perfect mentor.
Vrinda Rathi: Cricketer turned umpire
Vrinda Rathi is set to become the first national woman umpire from India.
Traditionally a male-dominated sport, the country's most favoured game is now welcoming more and more women onto the field.
Cricketer turned umpire, 29-year-old Vrinda came second in BCCI'S Level 2 umpiring exam for match referees. Along with her was Chennai-based N Janani, and the two will now be able to officiate men's first-class matches, reports Mid-Day.
Gagandeep Kang: First in 360 years
Gagandeep Kang is the first Indian woman scientist to be elected Royal Society Fellow in 360 years.
As per media reports, the Royal Society of London has announced a list of 51 eminent scientists elected to its fellowship in the year 2019.
Dr Kang is the first Indian woman to be elected to the Fellow of the Royal Society (FRS).
Aarohi Pandit: Crossing Atlantic
Meet Captain Aarohi Pandit, the 23-year-old girl who became world's first woman to cross Atlantic Ocean in LSA.
Captain Aarohi Pandit, a 23-year-old pilot from Mumbai became the world's first woman to cross the Atlantic Ocean solo in a Light Sports Aircraft (LSA), thrilling her family, friends and aviation circles.
Hina Jaiswal: Woman flight engineer
Flight Lieutenant Hina Jaiswal became the first Indian Woman Flight Engineer of the Indian Air Force.
Hina completed the six-month flight engineer course from the 112 Helicopter Unit attached to the Air Force Station in Yelahanka in Bengaluru.
A flight engineer is the member of an aircraft's flight crew who monitors and operates its complex aircraft systems requiring a specialised skill set.
Read More: Netflix's extraordinary tale Ye Ballet