Women's Football World Cup 2019
FIFA world cup took place in France from 7 June to 7 July. 52 matches were played in total arranged in nine cities. 24 teams across the globe participated in this affair. This World Cup also happens once in 4 years just like any other tournament. In 2015, the United States emerged as winners and the defending champions won the trophy this time as well.  The Netherlands were runner ups and Sweden as well as England ended up on third and fourth positions respectively.
But why this tournament did not get as much recognition as any men's tournament would get? Why there was absolutely no buzz regarding this FIFA version, whereas the men's version is covered by the media all over the world. Let's get into the details of this problem.
Why Men Over Women?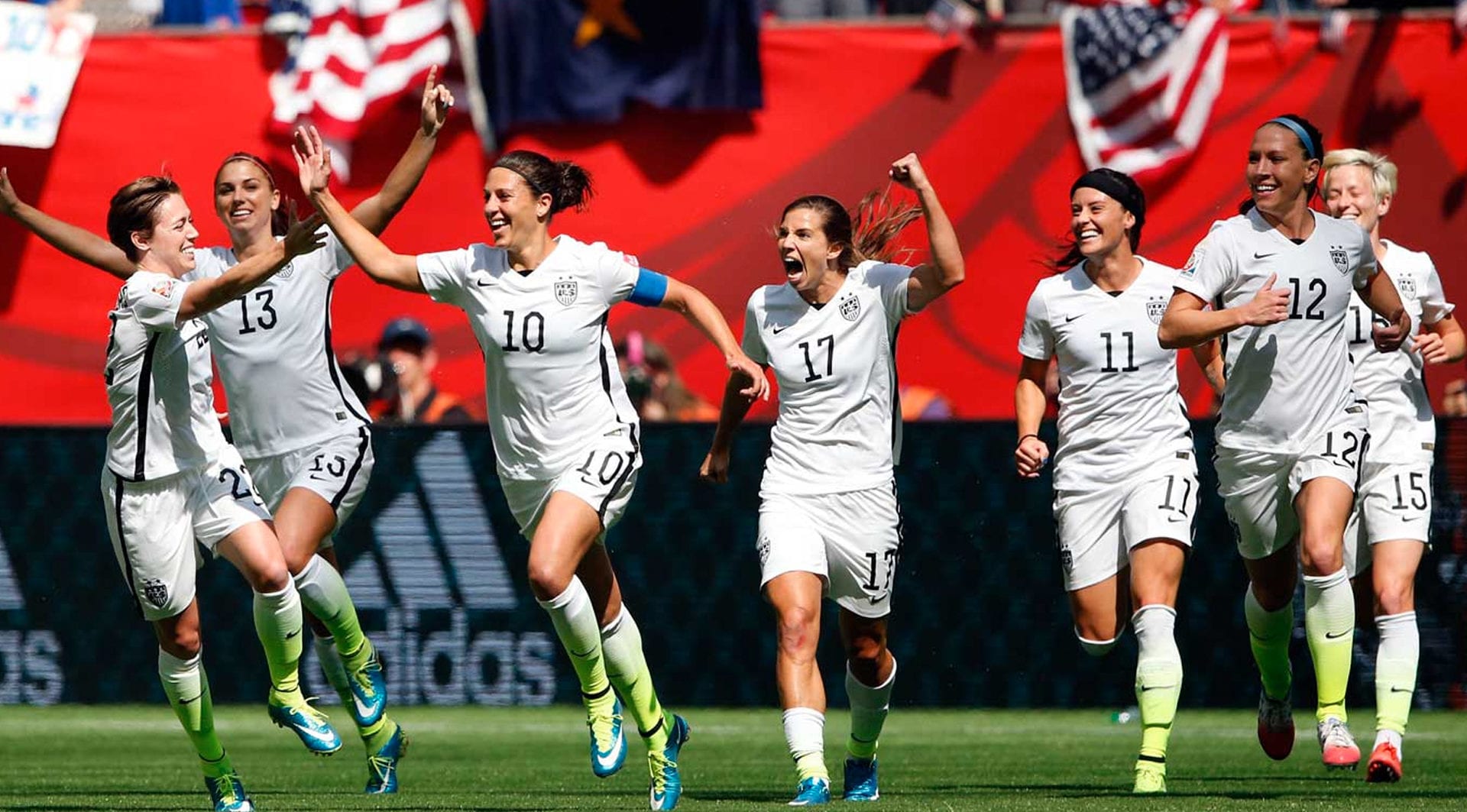 The world is a male dominant society and we all know that. Sports hundreds of years ago were only considered as a male thing. Women cannot run around the field with a ball, falling on the ground.
They are born to be fragile and beautiful. All these untrue beliefs were followed. But a revolution occurred during the late 1900s and some changes began to happen. It can be proved by the fact that men's FIFA World Cup was started in 1930 whereas women's FIFA world cup began in 1991, much later than men's.
No doubt that the revolution has come but to this date women sports are considered not as important and significant as men. Not only the media ignores the event and doesn't put that much effort in covering the event, but also the audience and the general public doesn't give it much importance.
Although Football is the most popular sport across the world, only in the case of men. The opposition to women playing football was so extreme that in 1941, Brazil known for its football craze fans and even amazing players passed a law that no female would play football as it is a violent sport and not suitable for men.
Broadcasting & Media
Broadcasters, media, channels all do not pay much attention to women's sport and we all know that. Reasons are multiple. Some are listed below:
Not much fan base. It is believed that channels largely cover only those leagues and programs that are watched on a large scale. Women's FIFA world cup or any women sports for that matter lacks the popularity among the public.
Another reason is that it does not make enough money because of no proper audience. More money ultimately results in more footage.
Ignorant Organizations
Although this World Cup was the most successful one till date when compared to other previous ones, it still is nothing when compared to men's World Cup. FIFA or Federation Internationale de Football Association" have always paid more attention to the men's championships.
It can even be proved if we compare the prize money for the two events. Women world cup winner uses to get $15 million, but this time it was doubled to $30 million. On the other hand, men's FIFA winner gets $400 million to $440 million for the 2022 World Cup.
Although the progress has been made the rate is really slow. The condition of the USA is comparatively much better when compared to the rest of the world. More efforts are needed in this particular field.
Rhea Chakraborty Arrested, Charged For Consuming Marijuana
After days of rigorous questioning, Indian actress Rhea Chakraborty arrested by Narcotics Control Bureau on Tuesday. The actress has been taken into judicial custody till September 22. NCB has charged the actress for the involvement in procuring and financing the consumption of marijuana for her late boyfriend actor Sushant Singh Rajput along with her brother Showik Chakraborty, house manager Samuel Miranda and cook Dipesh Swant who were arrested earlier.
Charges against Rhea Chakraborty
Rhea has been booked by NCB under the Narcotic Drugs and Psychotropic Substances Act.  under section 8(c)  dealing with possession and purchase of illegal drugs, 20B(II) for possession, purchase, and transportation of illegal drugs, 27 dealing with financing illicit traffic, 28 dealing with an attempt to commit the offence, and 29 for abetment and criminal conspiracy.
Statement by NCB
NCB has charged her being a part of an "active drug racket" connected with drug suppliers. The agency has said that they have received a lot of information and nobody will be spared. The application by NCB states that all the deliveries of marijuana and other drugs and payment for these drugs were done with complete knowledge of Rhea and even at times, the order and choice of drugs, along with payment have also been done by Rhea herself. She is the tenth person in the list of people arrested. As per the report by NCB Rhea's brother, Showik has made a statement that he has facilitated the drug delivery through peddler Basit Prihar, Kaizen Ibrahim, and Zaid Vilatra. He has been accused of procuring weed for Rajput from September 2019 to March 2020. The chat messages found on Rhea's phone which lead to the involvement of NCB when the investigation was carried out by the Enforcement Directorate is prime evidence.
The national Control bureau has not asked her custody as they have done enough questioning in the last three days. The agency has asked for Rhea to be sent to judicial custody, which means that the accused is put in the custody of the magistrate concerned. The judicial custody will be for 14 days i.e. till September 22. After her arrest rhea has been sent to Sion hospital for medical tests and will be sent to Byculla jail. The session court, today rejected the bail plea for Rhea Chakraborty. She will be again applying for bail in Mumbai high court tomorrow.
Rhea's lawyer Satish Maneshinde termed rhea's arrest as " a travesty of justice" and said that the three agencies are hounding an innocent girl just because the man she loved was a drug addict. He was also suffering from mental health issues for years and was getting treatment from almost five famous psychiatrists of Mumbai and attempted suicide by taking illegal drugs". Many Netizens and Bollywood celebrities have also come to Rhea's rescue by saying it a witch-hunt and have shown disagreement for the unfair treatment done with Rhea by central agencies and the media.
Final words
With the arrest of Rhea Chakraborty, a new case has come into the light of drug cartel in Bollywood. However, a clear distinction needs to be made that the case of the reason for the death of the actor Sushant Singh Rajput. CBI and NCB are currently working in the case.