Youtube Launches Rewind 2019
In 2018, YouTube's annual "Rewind," which is a recap of all the biggest moments on the platform over the previous 12 months, quickly became the most disliked video in the history of the site. YouTube left out its most influential creators last year, and racked up an astounding 17 million dislikes as viewers revolted.
In 2019,YouTube is taking a more analytical approach, honoring all the most-watched creators, most-watched videos, and channels that broke out in 2019. That means Pewdiepie is back – but the new formula may not save YouTube's like-to-dislike ratio. Just three few hours after the video premiered, the new Rewind video had amassed 276k likes and 462k dislikes.
YouTube Rewind is an annual end-of-the-year video that aims to highlight some of the key trends posted on the platform. Rewind is released and promoted by YouTube itself. Last year's YouTube Rewind quickly became one of the most disliked videos ever within weeks of its release. No wonder YouTube is taking a different route with this year's Rewind. YouTube Rewind 2019 is out now, focussing on videos YouTube users liked during the year.
To start with, YouTube Rewind 2019 acknowledges the fact that everyone hated last year's Rewind. The video received around 16 million dislikes on the platform. The video starts with, "In 2018, we made something you didn't like. So in 2019, it says let's see what you did."
In its blog post announcing YouTube Rewind 2019, the company said, "we can't ignore the elephant in the room: Last year's YouTube Rewind, um, wasn't your favorite (to put it lightly…). So this year, we tried something completely different and looked at what you did like — a lot. Our Rewind 2019 video also compiles the top videos and creators that you liked and watched the most around the world, from the biggest games to must-watch beauty palettes and breakout stars."
YouTube Rewind 2019 features clips from some of the most popular YouTube videos of 2019. The video features the most-viewed and most-liked videos across multiple categories and feels like a listicle.
Rewind 2019 includes the most-liked music videos, most-liked dance videos, most-viewed video games, breakout creators, and others. The video also showcases some of the new creators who joined in 2019 and quickly generated a lot of attention amongst users.
Globally, the most viewed creators according to YouTube Rewind 2019 are PewDiePie, Felipe Neto, Pencilmation, Jelly, David Dobrik, DudePerfect, MrBeast, LazarBeam, Fischer's, and Azzyland. The video also features most-viewed video games, Minecraft and Fortnite.
Meanwhile, the response for this year's Rewind video seems mixed so far. Right now, the video has around 950,000 likes and 1.7 million dislikes. Initial responses on Twitter have been somewhat negative while comments on the video are poking fun at it. The video was released around 12 hours ago so it's still fairly early to speculate on the criticism.
YouTube Rewind 2019 was created by Portal A which has been making Rewind videos for YouTube since 2012. Separately, users who visit the YouTube Rewind 2019 page get to see the top trending videos of the year (for their country), top trending music videos of the year (global and for their country), as well as previous years' YouTube Rewind videos. In India, the top trending video was CHOTU KE GOLGAPPE by Khandeshi Movies, the top trending music video was Rowdy Baby from the movie Maari 2,
It's that time of the year again. No, not Christmas. The time for the Youtube Rewind.
And like a gift that keeps on giving, YouTube Rewind continues last year's trend of being an absolute dud.
YouTube Rewind started as something special – it became a collaborative effort between the celebrated YouTubers on the platform, irrespective of who they were — creators, actors, musicians, and more — and the rewind would always be something that fans on the platform looked forward to, for summing up the best bits of YouTube in a single video. And to watch Lilly Singh dive into a pool of balls.
But Lilly Singh has now moved onto her own late-night show, and YouTube also seems to have moved on from making good quality videos. Last year's video was the most disliked video in the history of it.
This year, it may outdo itself. If you are into numbers, we're currently at 1.2 million dislikes at the time of writing this.So what went wrong (read: again)?YouTube Rewind 2019 is perhaps different for two reasons. One, it is nothing like what a YouTube Rewind is supposed to be.
The reason why  Rewinds worked, was because they summarized what happened in that year. It was like watching a small highlight reel montage of everything good and wholesome. This year, it's just a countdown. Literally. The entire YouTube Rewind 2019 is just a 'Top Ten of…' of various sections.
Two, it's trying too hard for crowd appeasement. In trying to undo the damage by 'Last year, we made something you didn't like,' and making something boring, bland and with the editing skills of an inbuilt iPhone app, YouTube seems to have set the bar lower than one could imagine.
In words of a fan on YouTube, 'I had zero expectations, and I'm still disappointed.'
But that's not all that fans had to say. People did not mince their words. None whatsoever.
Read More:EverGrowing Game of Tiktok
Rafael Nadal Winning Yet Another French Open And Proving Why His King Of Clay
The Popularity of the Spanish sportsman, Rafael Nadal in the tennis world is well-known. His dominance over the French Open over all these years is also not new, since any seasons he has shown why he should be considered for the tag of greatness. In the 2020s French, Open Nadal delivered a clear dominant with scores 6-0, 6-2, 7-5, over Novak Djokovic. Djokovic praised Nadal by saying, "He keeps going. No holding him back, it seems like. It's amazing. I mean, I admire all his achievements"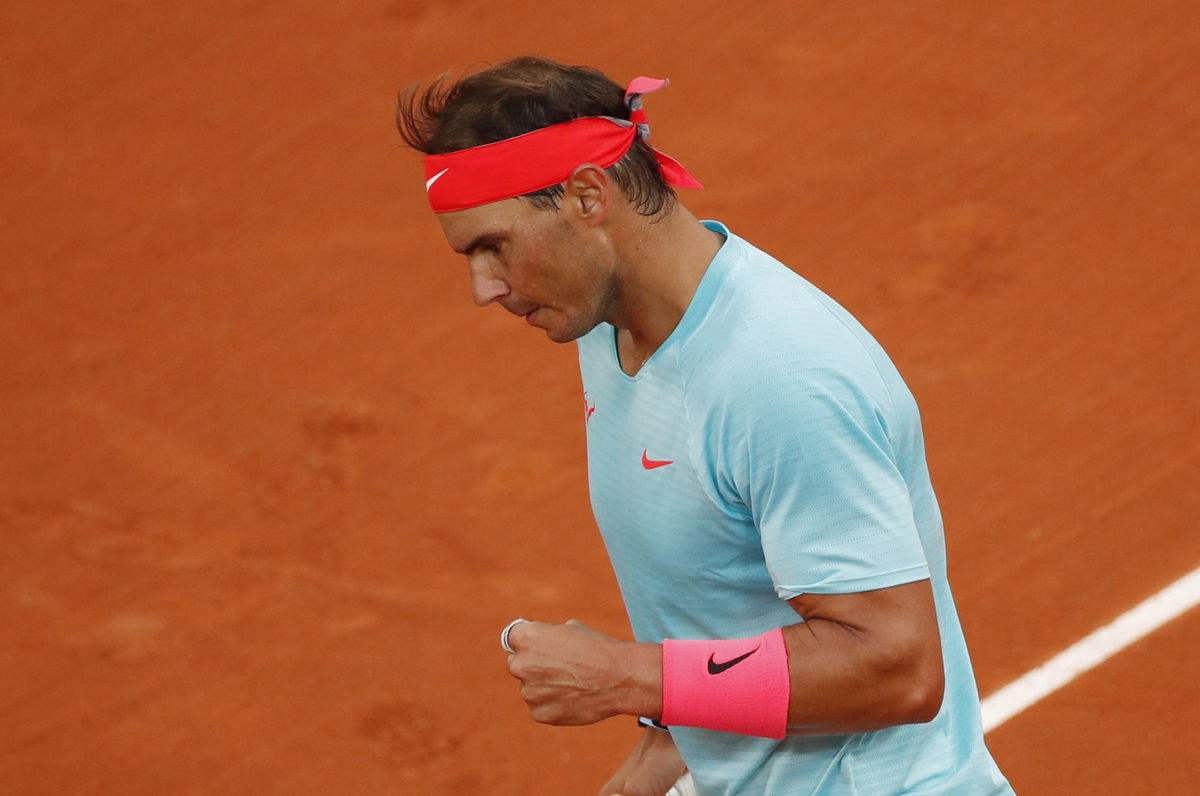 Reactions after the win
With these outstanding scores, he is now tied with Roger Federer at 20 major singles championships, which is more than any player achieved in the tennis history. Due to two back-to-back Knee surgeries Federer who is 39 years at the moment, sat out both the U.S. Open and French Open. But after Nadal's win he posted a congratulatory note on Instagram:
"I have always had the utmost respect for my friend Rafa as a person and as a champion. As my greatest rival over many years, I believe we have pushed each other to become better players," Federer began, ending with: "I hope 20 is just another step on the continuing journey for both of us. Well done, Rafa. You deserve it."
After the victory, Nadal himself commented that "(To) win here means everything to me, no? It's not the moment, honestly … (to) think today about the 20th," and went on to say,  "Roland Garros means everything to me. I spent, here, the most important moments — or most of the most important moments — in my tennis career, no doubt about that."
At the moment he is ranked second, after his French Win. But if Djokovic won this season then the trio, Federer, Nadal, and Djokovic will be standing at 20-19-18. But with Nadal's win, it brought him closer to break another historic record.
The record he has made is extraordinary and unbelievable but then there are certain factors that contribute to it. Nadal is known as the king of clays since his early childhood planning tennis. He plays best on the best on the red surface and Heavy topspin forehands, incredible defense and a position way behind the baseline make him undefeatable. Nadal is a left-handed player which benefits him immensely, maybe that is the reason behind several wins. His left-hand strikes give him certain unique angles that the opponent is often seen at a loss.
Final Words
Since he is playing from a very early age, he has sustained several injuries. One of the most severe ones was in his knees (Tendinitis). The specialists of the Tennis world have always pondered upon a singular thought: what would have Nadal achieved if he was free of pain and several injuries?
It is explicitly clear that the man was born to reign the Tennis Court while he plays. His fitness, strength, skills, and attitude that goes beyond the court boundary also contribute to his victory.